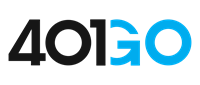 Do you have an existing 401(k) plan?
If you have an existing 401(k) plan, making a 401(k) provider switch is a straightforward process. We will guide you through the transition and do all the heavy lifting. If you don't have a 401(k) plan yet, setting one up is a breeze.
Would you like your new plan to match your existing plan?
Since you have an existing 401(k) plan we can set up your new plan to match your existing plan (if you'd like this, click 'YES'). Alternatively, you can set up a new plan with new options (select 'NO'). Either way, we will handle the compliance and heavy lifting.
How many employees do you have?
The optimal 401(k) plan setup changes based on the number of employees you have. If you are a sole proprietor getting set up takes no time at all and we don't ask many questions. The more employees you have the more questions we ask to optimize your plan.
Do you plan on hiring anyone in the next year?
Different 401(k) plans work better for sole proprietors than companies with a few employees. Setting up a solo 401(k) plan is more simple and allows more flexibility in your contributions. However, If you plan to hire people soon it's a good idea to set up a plan now that supports more employees despite the added complexity.
Did someone recommend 401GO and give you a code?
We partner with many organizations and professionals. If you were referred to 401GO by one of our partners please enter the code they provided you and click GO. If you came to 401GO on your own, welcome, we have you covered, just click continue above.
Create your account.
Enter this information to save your progress. After you provide an email and password, you will be able to log in to 401GO and pick up where you left off.